If you're like over 30 million Americans who bite their nails, you'll love this. A ring that spins against your finger is a great way to prevent nail-bitingly.


Materials
Premium Copper+

AAA Grade Cubic Zirconia

All Customforher jewelry does not contain chromium, nickel, or lead.
Sizing:
There are many annoyances in our daily life, such as working, teaching children or quarreling with others... We should try our best to solve these problems, so why not try Customforher Fidget Rings for Anxiety? Relief your stress easily, make you happy!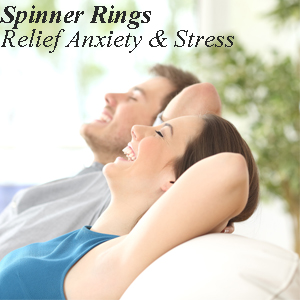 Anxiety rings smooth spin!
It spins speedily & smoothly with a flick of the thumb. I give a strong drive, it will spin several revolutions with a small metallic sound, a light clinking noise. They're on par with the sounds you'd hear from dangling earrings or wearing several bracelets on the same wrist.
What Situations Can Anxiety Rings Be Used?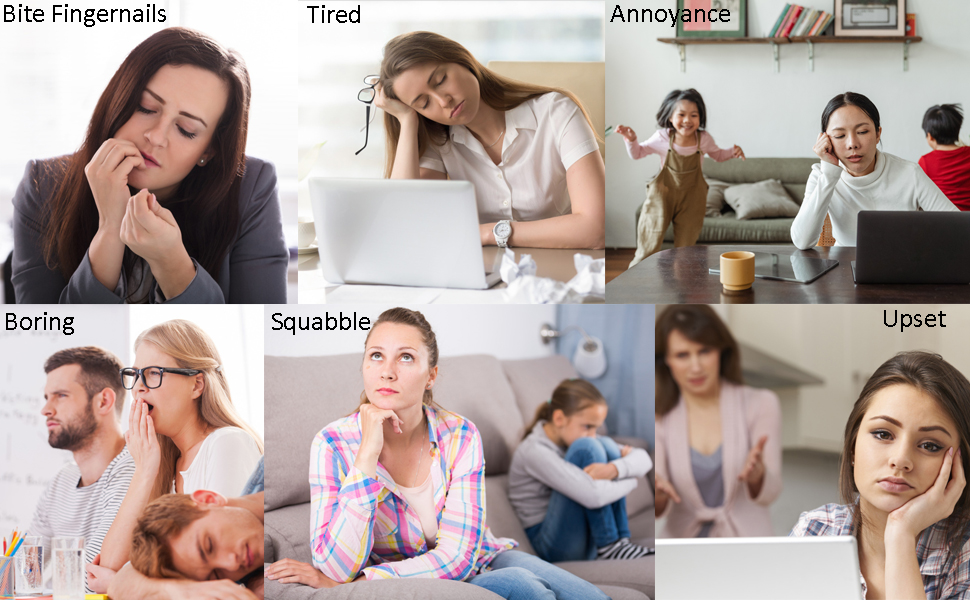 Significant Gift -- Get Rid of Bad Mood!
Jewelry Care:
Question 1: Why does silver jewelry turn black or green?
Answer: Silver becomes black because of hydrogen sulfide (sulfur), a substance that occurs in the air. When silver comes into contact with it, a chemical reaction takes place and a black layer is formed. Silver oxidizes faster in places with a lot of light and high humidity.
Question 2: Does it mean that the silver jewelry isn't real if it 'turns black'?
Answer: Not really, All real or sterling silver can tarnish under the right/wrong conditions like contacting sunscreen, shampoo, soaps, cleaning agents, chlorine, bleach) but occasionally sterling silver may also react to individual skin acidity, hormonal changes, or even multivitamins, medications, or antibiotics. But it can be cleaned and polished as well as new and prevented from tarnishing again. Prevention is better than cure!
Question 3: How to keep the sterling silver jewelry fine?
Answer:1. Keep it clean. After wearing your sterling silver jewelry, clean it with a dry soft cloth, or polishing cloth, before storing it away.2. Keep it safe. Store your clean dry sterling silver jewelry in a dry airtight container. Small zip bags or velvet bags work well.