Mother & Daughter.

It's a special bond that spans the years. Through laughter, worry, smiles, and tears. A lifelong friendship built on sharing. Hugs and kisses, warmth and caring.
Connects mother and daughter's hearts as one.
Let your daughter know you love her.

Our beautiful 

love knot rings symbolize the love and union between two souls. It is the perfect gift between mother & daughter

.

We have hundreds of reviews from mothers & daughters that cried with joy. Check them below.


100% tarnish and mark-free.

 We've developed our own unique silver composition designed to maximize the longevity, strength, shine and durability of our rings. Our silver is shinier, stronger and longer lasting than typical 925 silver & absolutely 100% allergy friendly.




Remind her of your unbreakable bond. Every time she sees the ring, she will be reminded of the unbreakable bond you share unique only to mother & daughter.

FREE message card included with every order and the option to include a premium box for a luxury gift experience.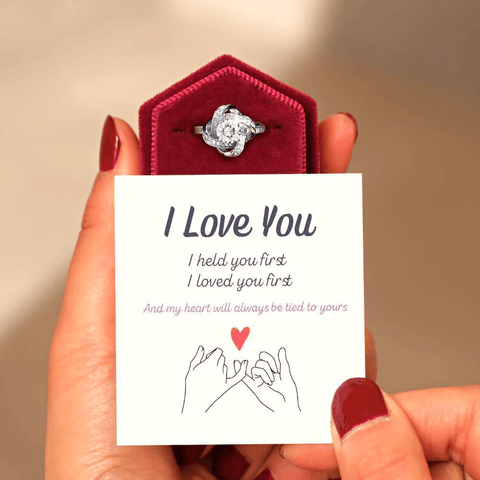 #1 best-selling mother & daughter ring
100% premium quality guaranteed
Premium limited edition handmade made silver rings
Certified factory production
Water resistant filling and coating
Allergy-friendly - no discolouring, marks or fading
Size: ADJUSTABLE SIZE - One Size Fits All. The ring is open and can be gently adjusted to fit any finger. While adjusting the size, please kindly consider gently and slowly pressing on the ring's band to prevent any possible damage.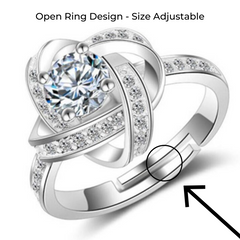 Limited Stock Remaining, Shop Now