Introducing our exquisite Personalized Pearl Name Necklace, a timeless and elegant piece that adds a touch of sophistication to any outfit. This beautifully handcrafted necklace combines the beauty of pearls with the sentimental touch of your name.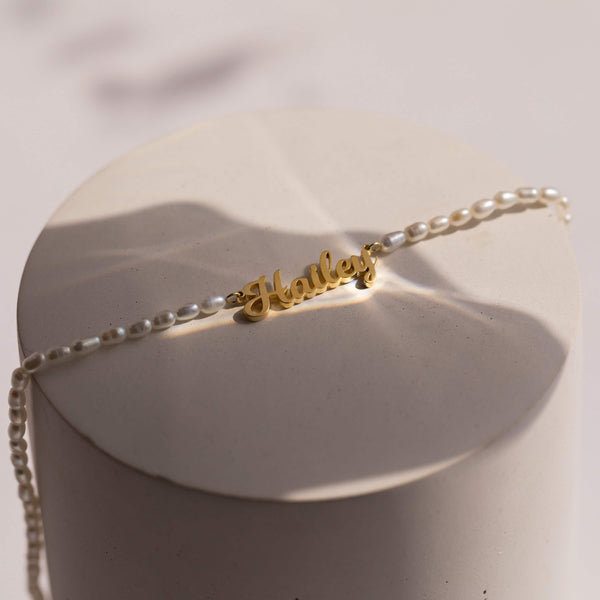 Each delicate pearl is carefully chosen to create a luminous strand that gracefully embraces your neck. The necklace features a customizable pendant, elegantly displaying your name in a graceful font. Crafted from high-quality materials, this necklace is made to last, becoming a cherished keepsake for years to come.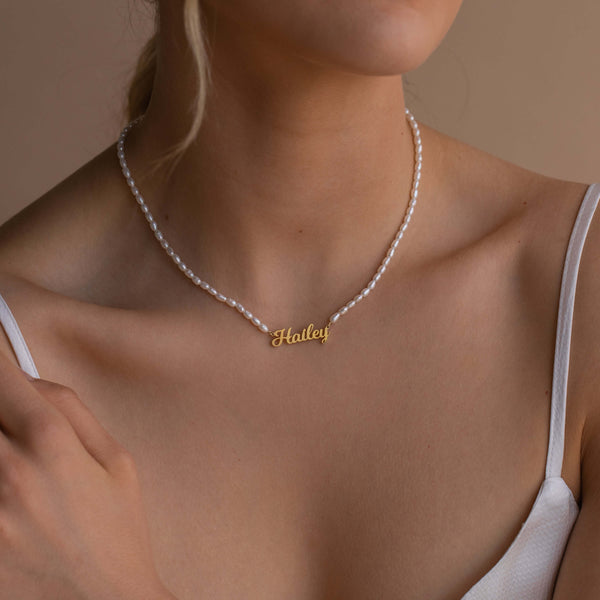 Whether you're treating yourself or gifting someone special, our Personalized Pearl Name Necklace is a perfect way to celebrate milestones, anniversaries, or simply express love and appreciation. Exude grace and charm with this personalized treasure that beautifully captures the essence of individuality.