If you are looking for a necklace that is of high quality and affordable this is a perfect choice. The compass necklace (gold) is made of stainless steel and has 18k gold plating. Both the chain and pendant are included.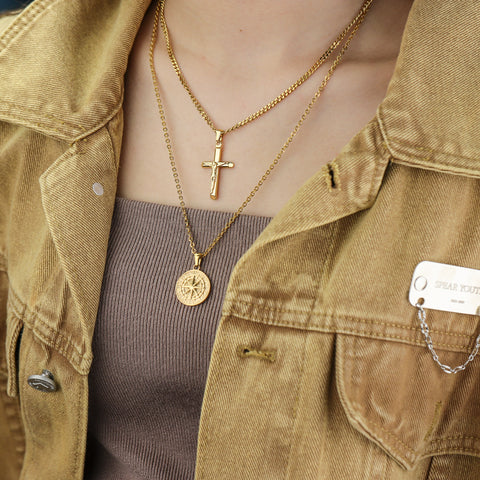 "All of us walk down a path of our own and have a journey that is unique to us.
Our compass and cross necklace is designed to show the direction in challenging situations. When the time comes, it reminds you that you will find your way, as long as you trust the path you have chosen.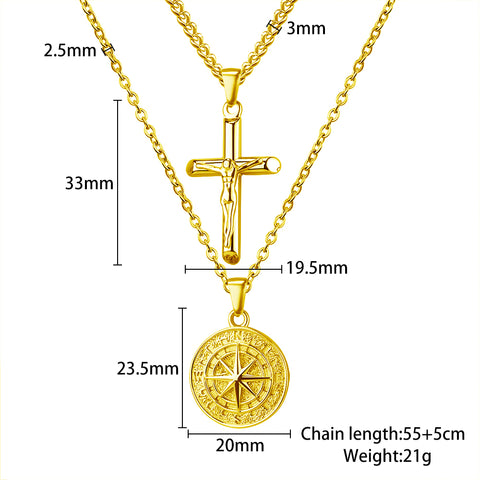 Our journey has been complicated and full of twists and turns. That's why we wanted to create something permanent and symbolic. Our compass necklace stays with you as you live life – on your own terms."